Ebba Tove Elsa Nilsson, better known under Tove Lo, is a Swedish singer-songwriter.
The song is included as the third track on Alesso's debut album,
FOREVER
, and was released as a single in 2014.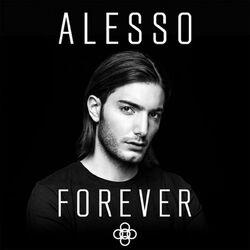 Songs:
Profondo • PAYDAY • Heroes (we could be) • Tear the Roof Up • Cool • Scars • Sweet Escape • Destinations • If It Wasn't For You • In My Blood • Under Control • All This Love • If I Lose Myself • Immortale
---
Artists:

Alesso
•
Tove Lo
•
Roy English
•
Ryan Tedder
•
Sirena
•
Calvin Harris
•
Hurts
•
Noonie Bao
Ad blocker interference detected!
Wikia is a free-to-use site that makes money from advertising. We have a modified experience for viewers using ad blockers

Wikia is not accessible if you've made further modifications. Remove the custom ad blocker rule(s) and the page will load as expected.